World Premiere of "Mrs. Judo: Be Strong, Be Gentle, Be Beautiful" a Smashing Success!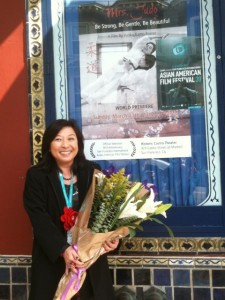 A huge THANK YOU to everyone who attended the world premiere on Sunday, March 11 at the Castro Theater!
We were overwhelmed by the incredible turnout & by all of your support. It was truly amazing!
If you attended the premiere & loved it, please vote for our film, which is competing for an award in the San Francisco International Asian American Film Festival's "Documentary Category."

***Text JUDO to 96035***
For those who weren't able to attend the premiere, don't forget there is another screening in San Jose on March 18 at 2pm. Click here to purchase tickets and for more details.