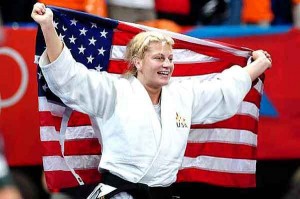 Kayla Harrison Wins USA's First Olympic Gold Medal in Judo!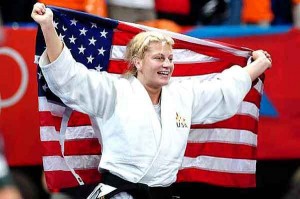 Today, an American woman made history at the 2012 London Olympics by winning the USA's first Olympic gold medal in judo!
After winning the gold, Kayla Harrison, a 22-year-old woman from Ohio, is being touted by the LA
Times as "America's new sweetheart" and the "golden girl of judo."
Harrison's gold medal victory is not only a pivotal moment in her own life, but a monumental occasion for all women and girls in judo.
Please join us in congratulating Kayla Harrison on her amazing accomplishment!
To read more about Harrison's win, see more press coverage here:
"Kayla Harrison earns first U.S. judo gold," Washington Post
"USA's Kayla Harrison claims gold medal in judo," USA Today